The annual Prairie Baseball Academy Golf Tournament takes place in May every year and is a huge fundraiser for the program. The tournament has been around almost as long as the program has. It is held at Henderson Lake Golf Course in the heart of Lethbridge.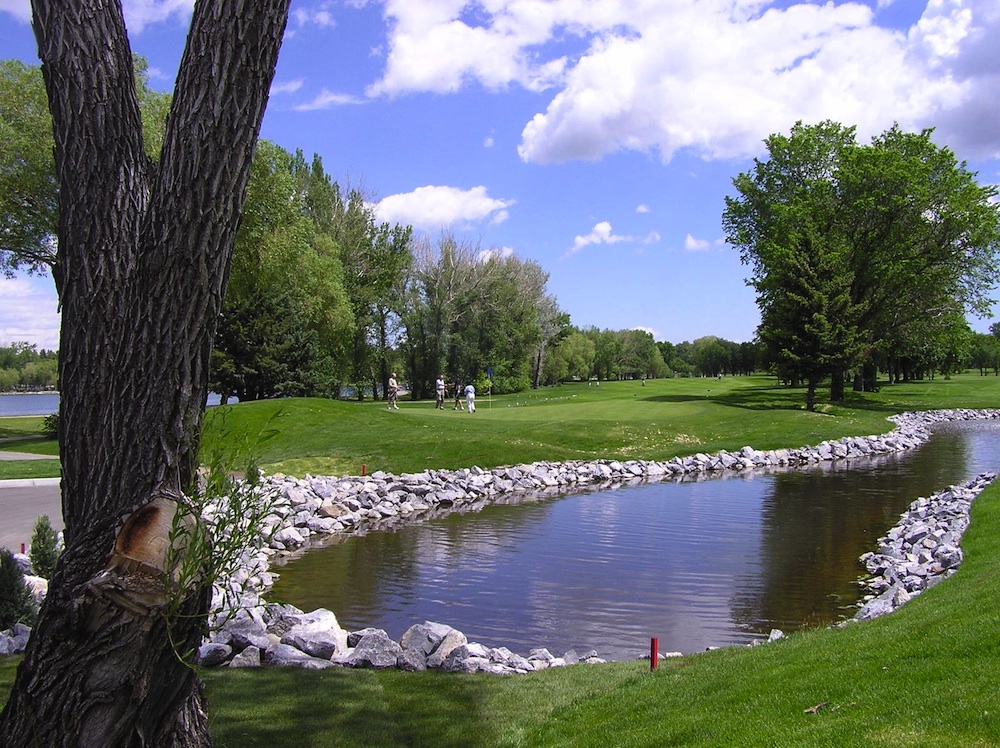 Henderson Lake Golf Course - 9th Green Link to Henderson Lake Golf Course
The format is a typical scramble with teams of 4 and a maximum of 144 golfers can partake in the event. The event includes a tee gift, hole prizes, a 50/50 draw, prizes for the top 3 teams, and a raffle where every team walks a way with a gift. Lunch and dinner are provided for all entries. Every year players from the PBA team greet you at the start of each hole. It is a chance to get to know some of the players. The past 6 years the tournament has taken place after CCBC Championship wins. It shows how much the kids care about this program, and what it takes to be so successful.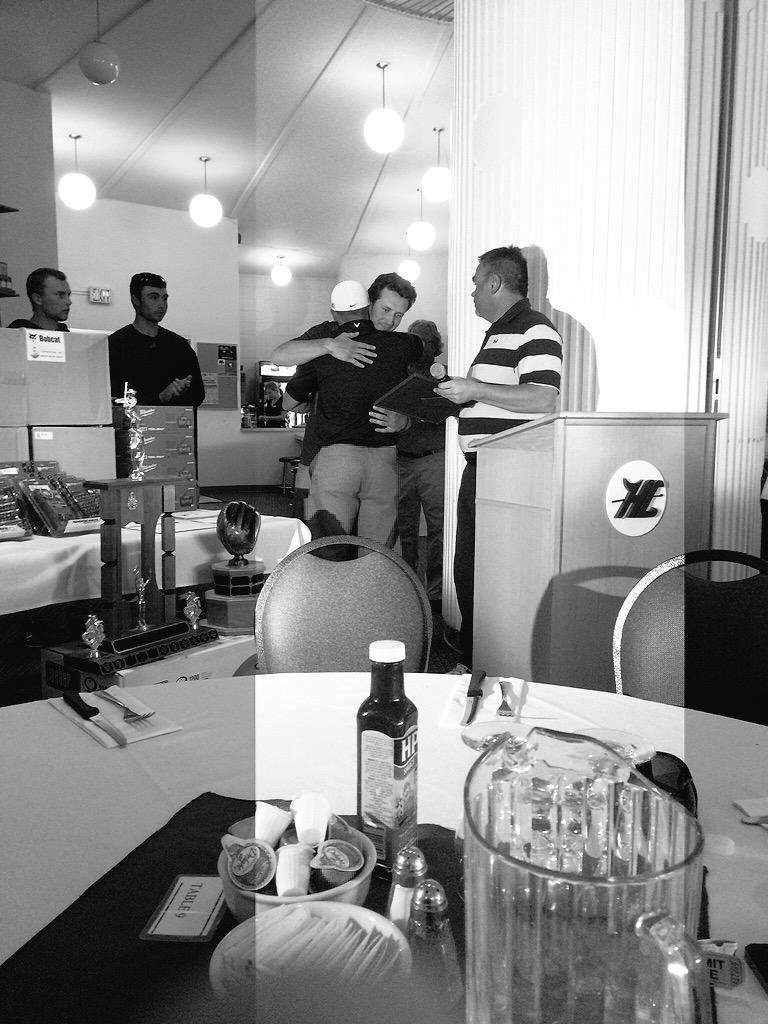 Dylan McKenna recieving an award for Dawg of the Year at the 2015 Golf Tournament Banquet.
If you are interested in being a part of the 2017 PBA Golf Tournament please contact us at pba@telusplanet.net