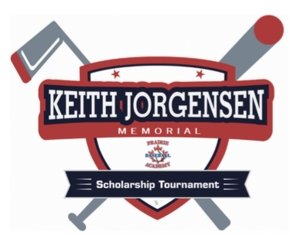 The Keith Jorgensen Memorial Scholarship Tournament was another big success. Thank you to all who sponsored/golfed in the tourney. Without your support we would not be able to provide so many scholarships to our well deserving student athletes. We had a beautiful day and a great round of golf remembering Keith and all he did for the Prairie Baseball Academy. - Rob Greeno.
Join Prairie Baseball Academy in the annual tournament festivities including a round of golf at Paradise Canyon Golf Resort, mini games and prizes from our wonderful sponsors, drinks, meals, and a social! This important fundraiser is in memory of our dear friend, and one of the most instrumental people to Prairie Baseball Academy, Keith Jorgensen. The proceeds of the golf tournament go to the PBA Scholarship Fund in Keith's memory, which raises thousands of dollars every year to give back to our hard working student athletes.
We hope to see everyone and more next year September 09 2022.
"It is always fun to get out and play at Paradise Canyon. One of the few times during the year when I get to meet up with some Alumni players that I don't see very often anymore." -Brett Semeniuk