Click HERE to see the complete tournament informating package in a printable PDF format.
Under the Lights Sports & Entertainment Inc. and the Prairie Baseball Academy is proud to announce their first ever High School Showcase Tournament proudly presented by the University of Lethbridge and Lethbridge College.
This Spring Showcase sets sights on top Canadian High school recruits to continue their education and pursue the dreams of playing college baseball and join the PBA while attending the Lethbridge College or University of Lethbridge. This unique opportunity opens the doors to not only higher education but also professional and U.S college baseball.
PBA has announced that Saskatoon Cubs, Saskatoon DBacks, Calgary Rockies, Calgary Jr Dinos, Trail Orioles, Regina Expos, and the Vauxhall Jets will compete in this inaugural tournament in 2016, which will take place April 29th – May 1st. The Host team will be the PBA Junior Varsity Club comprised of players from the University of Lethbridge, Lethbridge College and local High Schools. Also playing during the Tournament will be the PBA Varsity team as they take on VIBI in League play as they work toward winning their 6th straight CCBC title.
"This is a unique partnership that truly showcases all that Lethbridge has to offer for post-secondary education through baseball. The College and University have joined us to promote the fact that we are truly a Canadian leader in baseball and post-secondary education,' commented the President/CEO of UTLSE Kevin Kvame. "Whether you have a degree in mind, want to strive for a diploma, of want to just explore a variety of education courses while competing for a spot on our varsity or junior varsity clubs, this is the best option for many graduating High School students."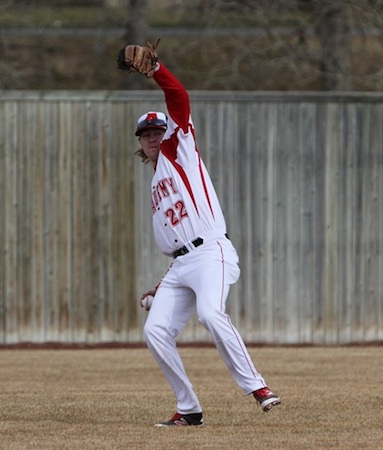 "The PBA Scholarship fund, also supported by the University of Lethbridge and Lethbridge College, contributed another $80,000 plus dollars into our 2016 student athlete's fees this spring." Kvame went on to say. "It's also positive to be associated with a program that has five consecutive Canadian College Baseball Championships and looking for number six next month."
We look forward to hosting these events twice each year one in the spring and one in the fall, and expanding our recruiting to continue our winning tradition in Lethbridge. We hope to have everyone out and supporting the JV and Varsity teams as well see some competitive baseball right here in Lethbridge at Lloyd Nolan Yard and Spitz Stadium.
"This Showcase will allow the PBA coaching staff to see some of the top talent throughout Western Canada right here in Lethbridge. Even better we get to show these teams full of student athletes what the Lethbridge College, University of Lethbridge, and the PBA are all about." -- Jesse Sawyer- PBA JV coach.
Here is the updated schedule and tournament rules for the 2016 PBA Spring Showcase: